Community among brothers in Christ is a powerful catalyst for spiritual growth, and we believe you are created and called by God to play a vital role in His world. We come together to be empowered and equipped to live transformed lives through the power of Jesus Christ. We meet in large and small groups throughout the week, get together for annual retreats, and serve together in many ways all year long.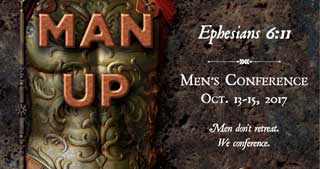 MEN'S RETREAT
OCTOBER 13-15, 2017
Forest Home
Registration coming soon!

First Appointment Bible Study | Room 101
A group of men of all ages gathered together to seek God through His Word, community and prayer.
Tuesdays | 6:30 - 7:30am (Spring Season Starts - January 24, 2017)
Saturdays | 7:00 - 8:30am (Spring Season Starts - January 28, 2017)
No Registration is required, join us anytime!
Iron2Steel | Young Men's Group | College to early 30's
This is a critical stage of life where many important decisions are being made—college, career, dating, marriage, kids, and many others. The Men of Coast Hills would like to help you navigate it successfully through mentoring and using curriculum from Kenny Luck—"Every Man's" series
Tuesday Nights | 7:00 - 8:30pm | Coast Hills Church
8-Week Commitment | beginning in January | $10 for workbook
Next Session begins: March 7, 2017
For more information contact Group Facilitator: John Houtenville at: or 949-500-9254